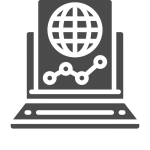 CRC is responsible for the contact of new potential partners for ESTIEM: companies and universities.
Our main occupation revolves around this sales process, from the search for potentially interesting contacts to the signing of contracts, passing through a whole process of discussion and negotiation. 
This search for partnership can be done in a totally independent way for ESTIEM in general, in collaboration with another service or committee (LSS for example), or to help a LG during the organization of major events (such as CMs). 
ESTIEM's most frequent offers to companies include things like:

Social media promotion

Presentations at Council Meetings

Advertisements on the ESTIEM Magazine

Job/internship offers posted in the portal

We also keep as a general mindset that negotiations and offers are to be flexible so there's no one-size-fits-all when it comes to companies and universities.
CRM, which stands for "Customer Relationship Management", is also a big part of our job. By being responsible for a partnership, team members maintain our relation with our different partners and assure that the contracts are fulfilled and renewed every year.
But how do we organize this work?
All the datas concerning our partners, as well as all our sales, projects and deliverables, are stored and updated in a CRM software called Podio. If you are curious about it, just have a look at this short video!
We are always looking for new fresh ideas to improve our relationships with our partners, so feel free to join!