IEM Conference 2022
Sustainability in IEM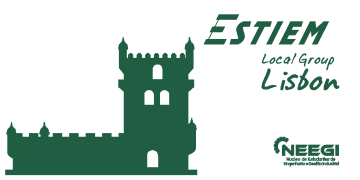 ESTIEM's IEM Conference
Sustainability in IEM
9-10-11 March 2022
The purpose of IEM Conference is to gather students, professors, companies and universities for an open discussion about new trends and opportunities in the field of Industrial Engineering and Management. ESTIEM has many different partners at the European level, and one of the main goals of the association is to bring together all the stakeholders of the IEM Europe. Allowing all of this people to discuss the place and skills of the industrial engineer in tomorrow's world: that's why the IEM Conference was created.
After last year's "IEM Conference: Breaking Down Industry 4.0" this year we bring "IEM Conference: Sustainability in IEM" this time organized by Local Group Lisbon.
All hours displayed in this page are in Central European Time (CET). The program will continuously be updated with announcement of more sessions and speakers.
Check the detailed agenda for each day below!
Day 1 - Wednesday, 9th of March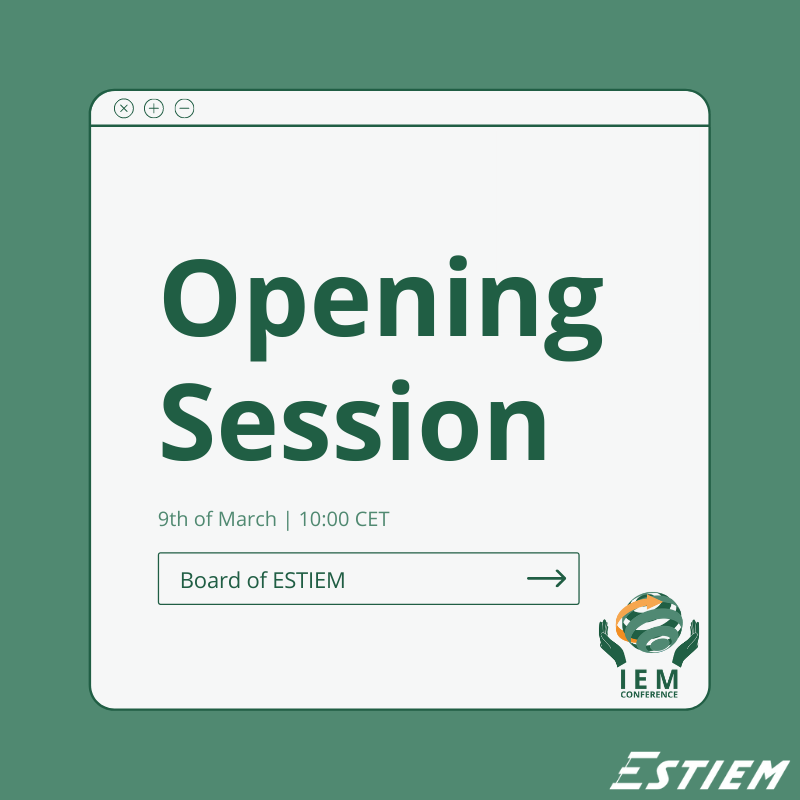 Welcome words from Local Group Lisbon, the University of Lisbon and the Board of ESTIEM. Introduction to the event.
Roundtable - Sustainability Projects
An informal session where professors will expose recent projects about sustainability in which they were involved. There will be the space for questions from the moderator and the students.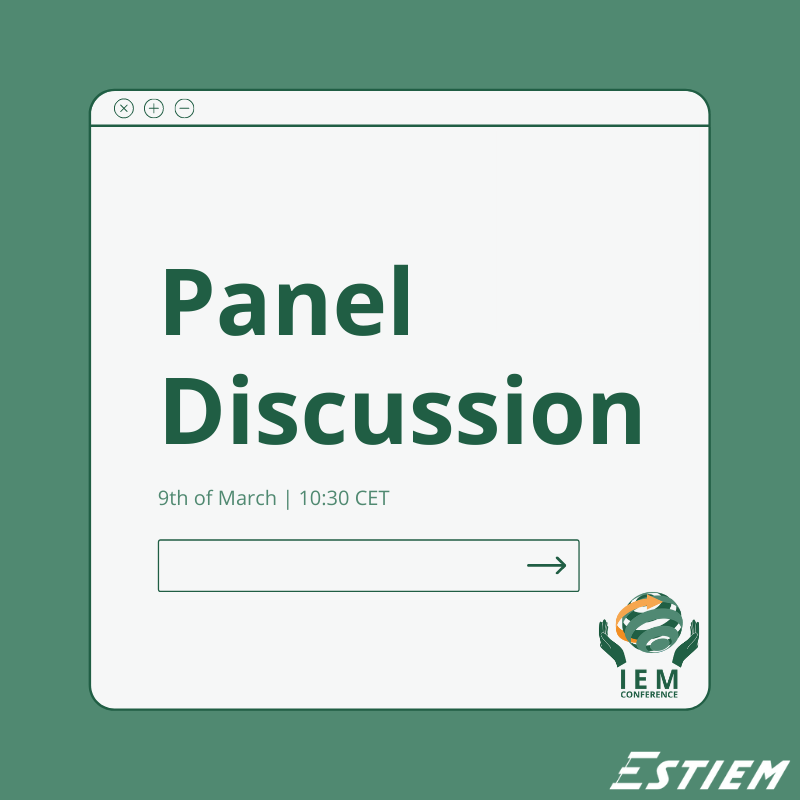 Workshop - How to solve Case Studies on Interviews
 Take this opportunity to learn fundamental aspects that can help you in future internships and jobs.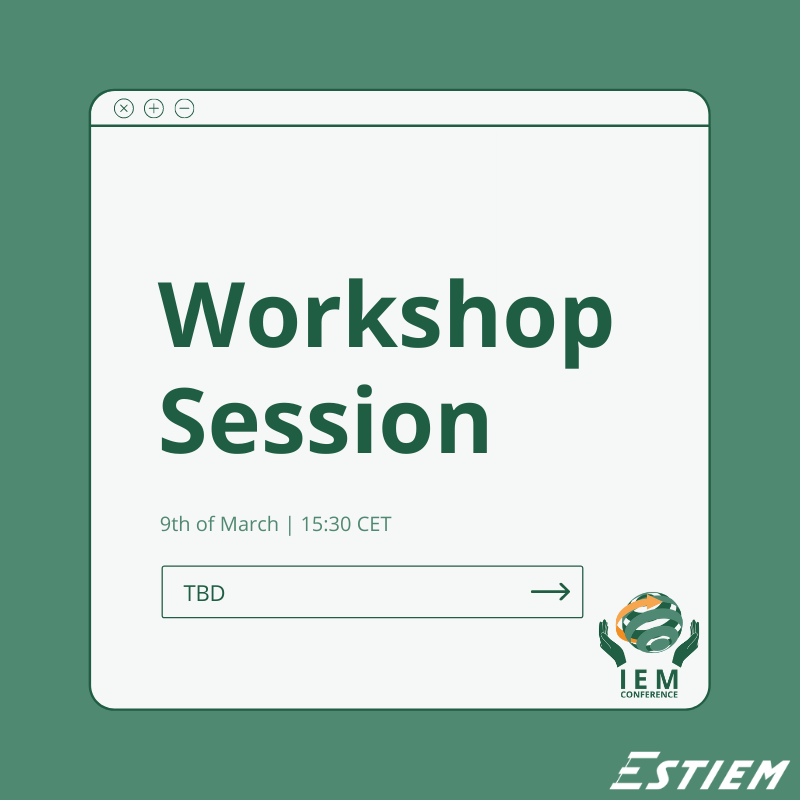 Day 2 - Thursday, 10th of March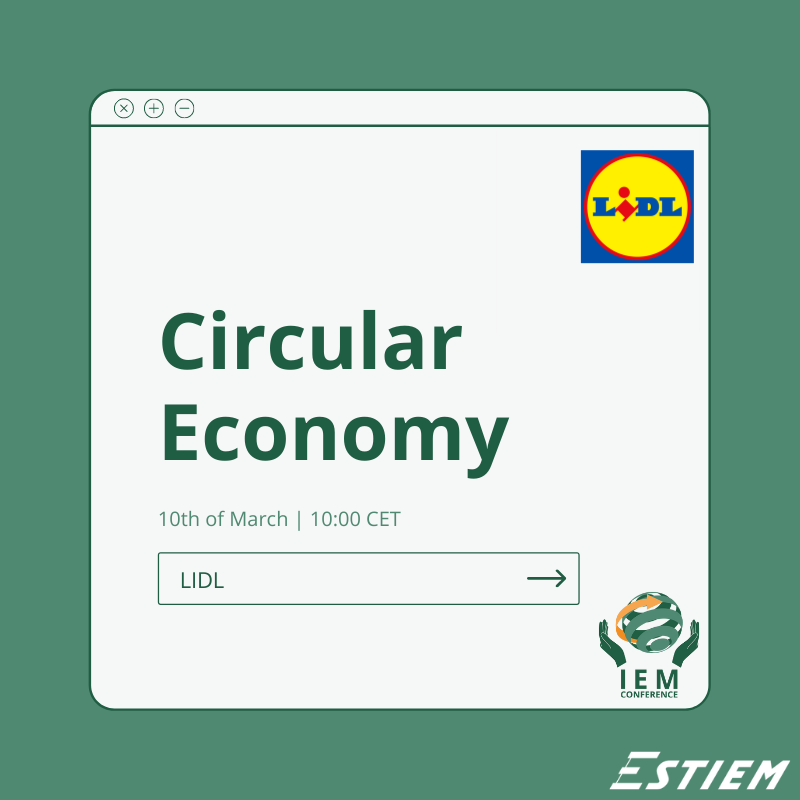 Talk - Our Sustainable Logistics
@Hans Remmer & Inês Lourenço, LIDL

Lidl is an international discount retail chain that provides its customers high-quality products responsibly with a commitment that puts sustainability at the center of the brand. If you are passionate about Logistics, come to know Lidl Logistics as a whole, what we do at our headquarters, in our logistics centers and the entire process from reception, preparation to shipment of products
Workshop - Sustainability applied to Supply Chain
The Workshop will present two phases around the theme: Sustainability associated with Worten's supply chain. In the first phase, there will be a short presentation of around 15-20 minutes, where the speaker will address the progress that Worten has made over the years and also some goals and projects that Worten has for the future in terms of Sustainability. In the second and final phase, students will be divided into breakout rooms where they will have the challenge of, together, responding to a problem related to Worten's Sustainability proposed by the speaker.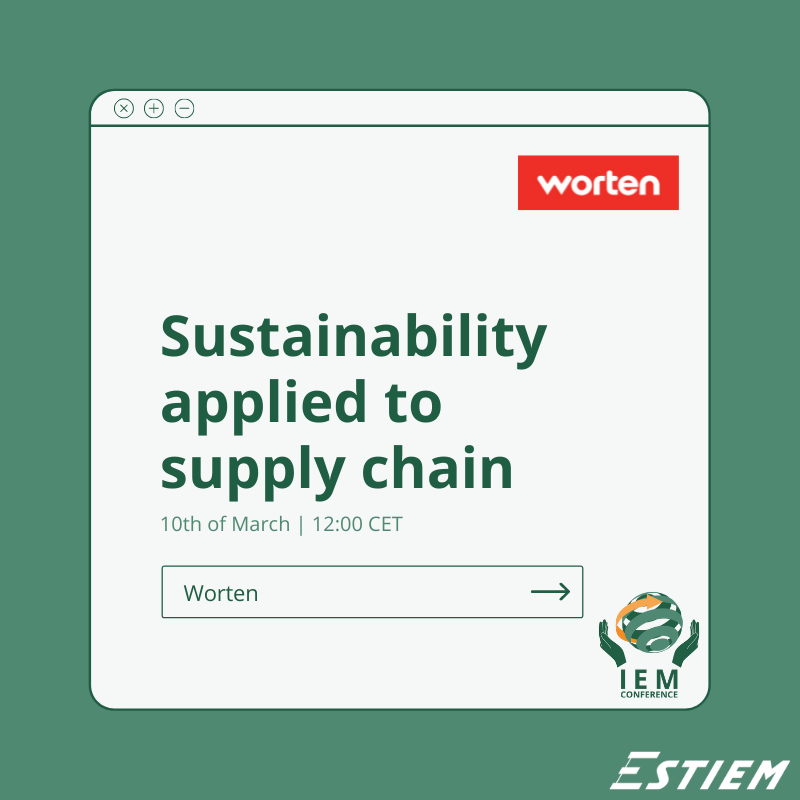 Workshop - Sustainable Finance
As is well understood, public money alone won't be enough to finance green transition. But how is it exactly that the finance sector can help to fill the funding gap? And how can one be sure that a 'green' finance product truly is sustainable? This session introduces the concepts of green and sustainable finance and describes the different strategies, products and services used in it. Furthermore, the workshop presents ways in which each of us can personally contribute to green finance, and discusses the uncertainties and challenges involved in the field.
Day 3 - Friday, 11th of March
How to create your own sustainable startup
@Afonso Ravasco, Trash4Goods
Trash4Goods is a Portuguese startup created by IST's students. By coming up with innovative solutions, they interceded in the reformulation of the recycling concept and impacted the well-being of the environment. In this talk, Co-Founder and COO Afonso Ravasco will expose the main challenges that were proposed during the pathway of creating T4G. He will also address one of the most relevant topics of this year's IEM Conference and one that concerns engineering students: "How to be a sustainable entrepreneur."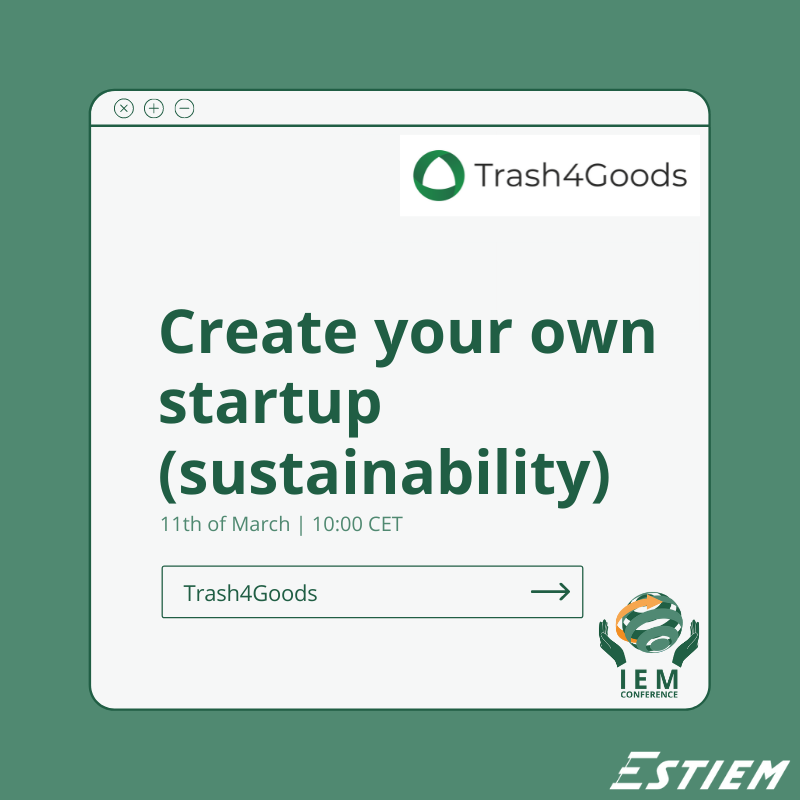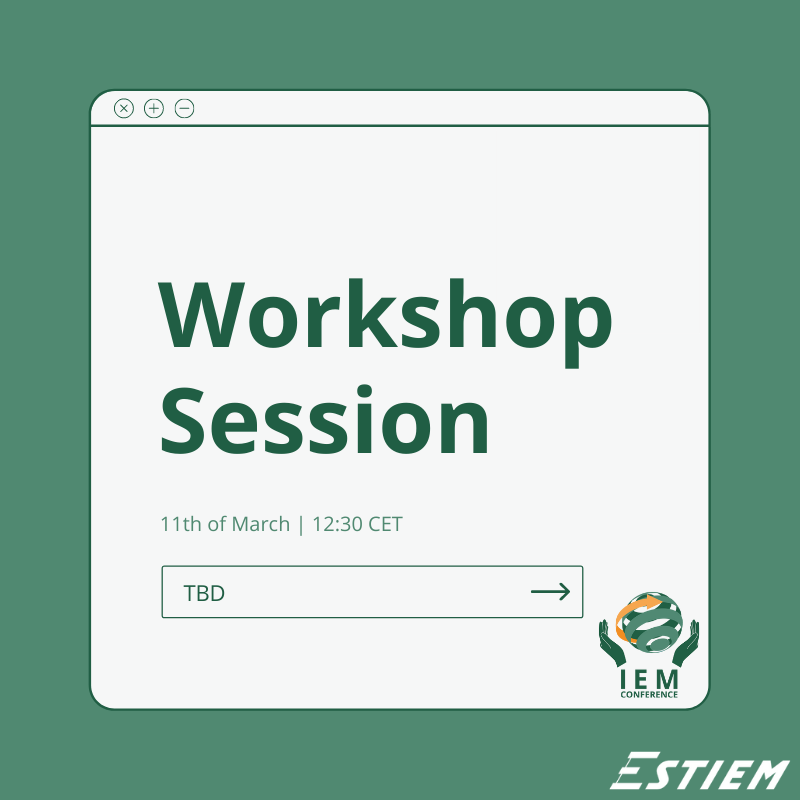 Workshop - Circular Economy
"Circular economy" – We are hearing these words more and more as environmental issues become more significant. But how to actually make circular business? What are the different approaches to circular economy, and what concrete examples exist? Which different business models are there? And what is Cradle-to-Cradle design, and how is it linked to circular economy? To get answers to these questions, and plenty of others, join this horizon broadening workshop!
Workshop - Is sustainability a part of your degree?
In this session we will discuss students' perspective on how sustainability concerns and topics are currently integrated in IEM course programmes and how students can impact the situation.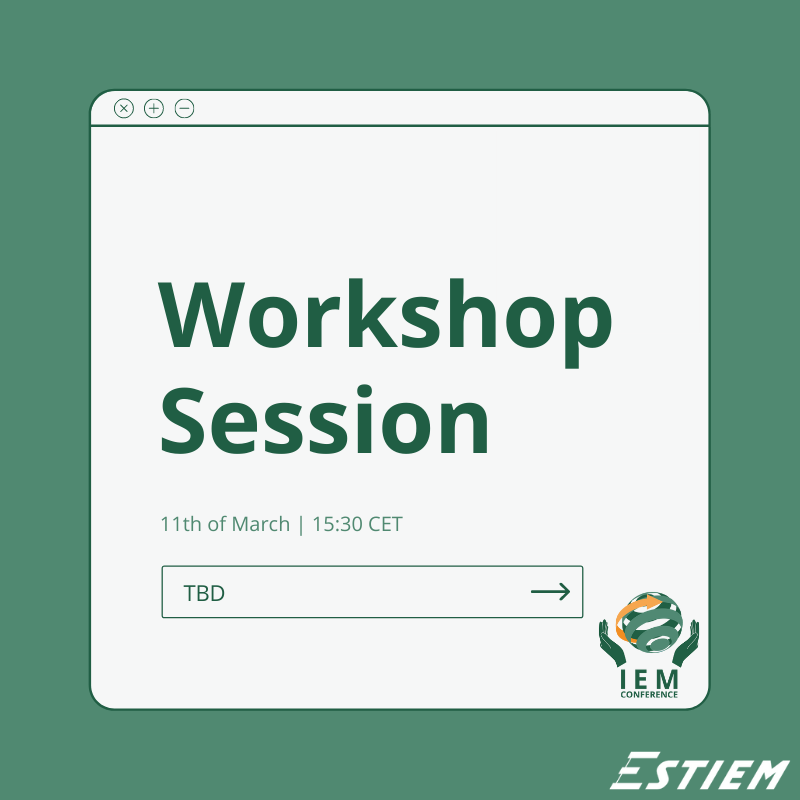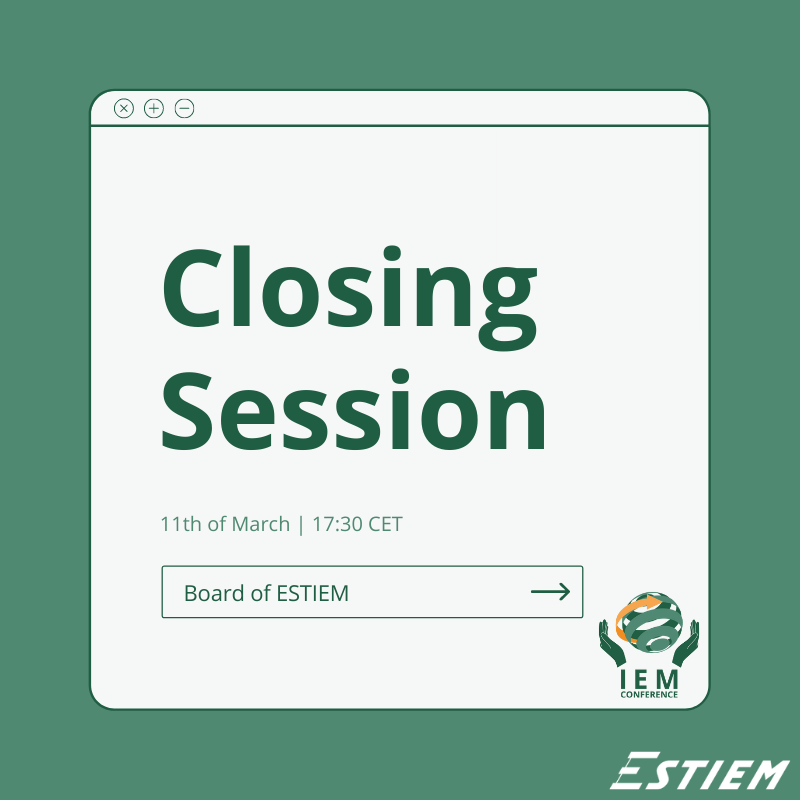 Final remarks from LG Lisbon, the University of Lisbon and the board of ESTIEM
Registration in the event does not imply mandatory presence in all sessions, but it is highly recommended as each of them is valuable in its own way!
Free
Event participation
Access to all sessions
Free
Event participation
Access to all sessions
Some workshops will have limited number of participants. After you register to the Conference you you can proceed with the workshop registration!

ESTIEM (European Students of Industrial Engineering and Management) is a network of open minded students with a professional approach. Our network counts with 76 Local associations in 26 different countries. To learn more about us check our website and follow our social media channels.