lxV council meeting ISTANBUL-YİLDİZ
The Council Meeting is the statutory meeting of ESTIEM and takes place twice a year. It is composed of two parts: The General Assembly, where everyone is updated on what is going on in ESTIEM and decisions are made through voting, The Working Groups, Training Sessions and Company Workshops, where smaller groups either work to develop ESTIEM, or improve their soft skills. It is the place where we gather to invest time in our organisation, to meet new and old friends and where we celebrate the ESTIEM spirit.
Ready to
work hard?
play hard?
explore Istanbul?
Curious about the entire agenda of the event? Check it out here!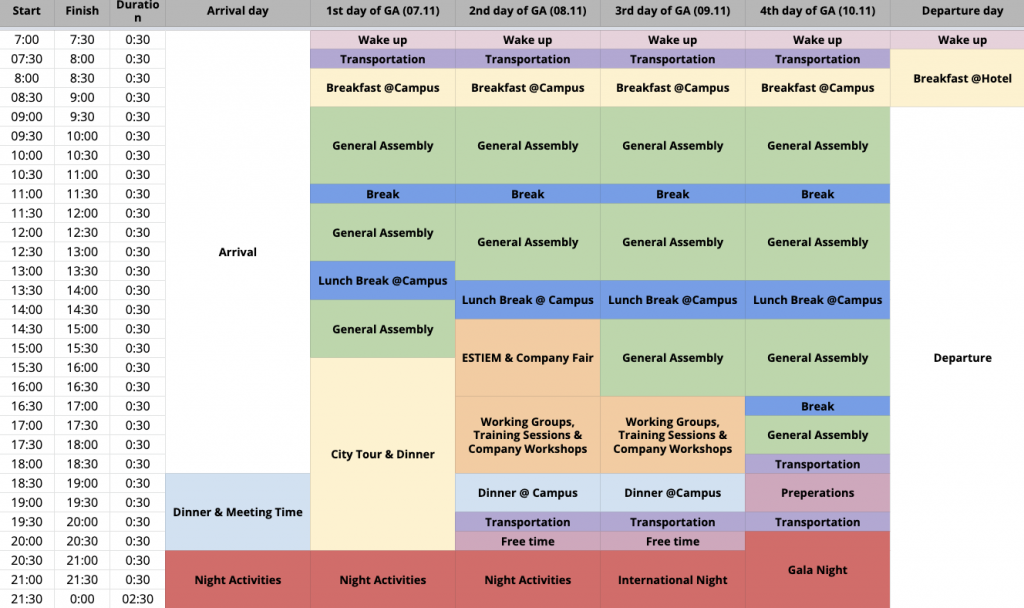 See what will be covered throughout the General Assembly below!
1 – Official Opening of the Council Meeting
2 – The ESTIEM Song
3 – Quorum of the Council and enlistment of the votes by proxy
4 – Election of the Chairperson of the General Assembly
5 – Election of the Secretaries of the General Assembly
6 – Election of the Voting Committee of the General Assembly
7 – Words of Welcome
8 – Introduction of the Council Meeting
9 – The ESTIEM Framework
10 – Current state of Local Groups
11 – Current state of Local Group Kyiv
12 – Local Groups applications for Guest/Observership
13 – Motion report: Criteria to distribute Regions
14 – Local Group Requirements
15 – ESTIEM Board
16 – Education in ESTIEM
17 – Partners in the area of education
18 – Miscellaneous
19 – Quorum of the Council and enlistment of the votes by proxy
20 – Approval of Minutes from LXV CM
21 – Annual report of the 32nd board
22 – Annual accounts of the 32nd board
23 – Audit report by the Financial Controllers
24 – Board Goals & The ESTIEM Strategy
25 – Voting Session I
26 – ESTIEM fair
27 – Magazine Report
28 – Miscellaneous
29 – Quorum of the Council and enlistment of the votes by proxy
30 – Voting Results I
31 – Partner student NGOs
32 – Corporate and University Partners
33 – Introduction to Finances in ESTIEM
34 – Retained earnings of Departments
35 – Budget of the current financial year
36 – Change of Regulations
37 – Voting Session II
32 – Corporate and University Partners
38 -Events in ESTIEM
39 – Activity Report
40 – Opportunities with ESTIEM
41 – Accreditation of Lean Six Sigma Instructors and Trainers
42 – IEM Conference Report
43 – TIMES Final Report
44 – Financial Report of Council Meeting Belgrade
45 – Financial Report of Council Meeting Yildiz
46 – Council Meeting Porto Report
32 – Corporate and University Partners
47 – Voting Results II
48 – Miscellaneous
49 -Quorum of the Council and enlistment of the votes by proxy
50 – Progress in ESTIEM
51 – Applications
52 – Proposals
53 – Voting Session III
54 – Awards
55 – Upcoming opportunities
56 – Appreciations
57 – ESTIEM Alumni Presentation
58 – Mentoring Programme
59 – IEM Caring Foundation
60 – Club of 100
61 – Ad Fundum Award
62 – CM Photo
63 – Voting Results III
64 – Discharge of the 32nd board
65 – Signing the letter of understanding
66 – Miscellaneous
67 – One more ESTIEM Song
68 – One more Agenda Point
69 – Official Closing of the Council Meeting
Election Categories & Applications
Below you can see what will be voted upon in this Council Meeting and who is applying for it!
– Be X for X Days Leader
– Magazine Leader
– New Project Leader
– Host LXVII Council Meeting Fall 2023
– Become Observers (Guest Groups)
– Become Members (Observers)
– Discharge of the 32nd Board
– Approval of the 32nd Board's  Annual Accounts
-Approval of the Budget
– Approval of the LXIV CM Minutes
– Proposals from the Board (To be Defined)
To aim high together, send your application to board@estiem.org
Applications will be shared once they are sent, stay tuned…
Dear ESTIEMers, 
I have a question for you: do you sometimes feel lost because you have no idea what you are going to do after your studies? If you feel that way, don't worry. Many other ESTIEMers, including myself, do too. Thankfully, we have an answer for this problem.
Hi, my name is Marlene, I am from LG Berlin and I am herewith officially applying for the "Be X for X Days" leadership position for 6 months. 
"Be X for X Days" (or short BXD) was one of my first ever offline ESTIEM events. I was obsessed with the concept behind it from the first minute on since it is a very student friendly and approachable event for everybody that shows many different professional fields. 
My journey in ESTIEM began in March 2021 when I joined my Local Group in Berlin, at the beginning of my studies. After a while, I  was elected as head of Human Resources on my Local Board, where I was responsible for all local events happening in Berlin. It was during that time where I gained a lot of leadership experiences while organising events within a project team.
After being part of my first ever offline ESTIEM event abroad in Budapest I knew that I wanted to support our amazing network to the best of my abilities. This was the reason why I not only helped to organise more ESTIEM events we had in Berlin, but was elected Secretary for the last Council Meeting in Belgrade. During this time I got to understand the structure of our network even better while working in close contact with the 32nd Board. 
After participating in two "Be X for X Days" events (one offline and one online), I knew that my heart was in the Career Development Department. Therefore I was beyond excited that I got to be appointed as a transactional leader by the 33rd Board this summer. The moments that I got to spend as a leader so far showed me how much I love the BXD service, working in the BXD team, and the entire Central ESTIEM environment. Therefore I would be honoured to keep my position and pursue the following goals:
Further promote the

online-version

of BXD, "

Be X for X hours

" and make it a regular format. 

Support and strengthen the further

establishment of the Career Development Department

within our network by offering more events (online and offline).

Cover a

large  variety of professional fields

to help students with their choice of what direction to choose after their studies.

Help the organising Local Groups

through successful offline events. We want you to know that the BXD Team is there on every step of the way to help you and guide you through your event. 
Please feel free to approach me if you have any more questions (marlene.von.steinaecker@estiem.org). I can't wait to see you all in Istanbul!
In High ESTIEM,
Marlene
To aim high together, send your application to board@estiem.org
Applications will be shared once they are sent, stay tuned…
Online Entities and Positions Reports
Want to ask questions? Join the discussion on Elium!
Elium is our knowledge sharing platform where the reports are also uploaded. There you will be able to comment on Leaders' Reports and also find more resources on Council Meeting. If you don't have an Elium account, you can request one below.
Throughout the General Assembly, we use the following tools. All of them will be fully activated only during CM Time!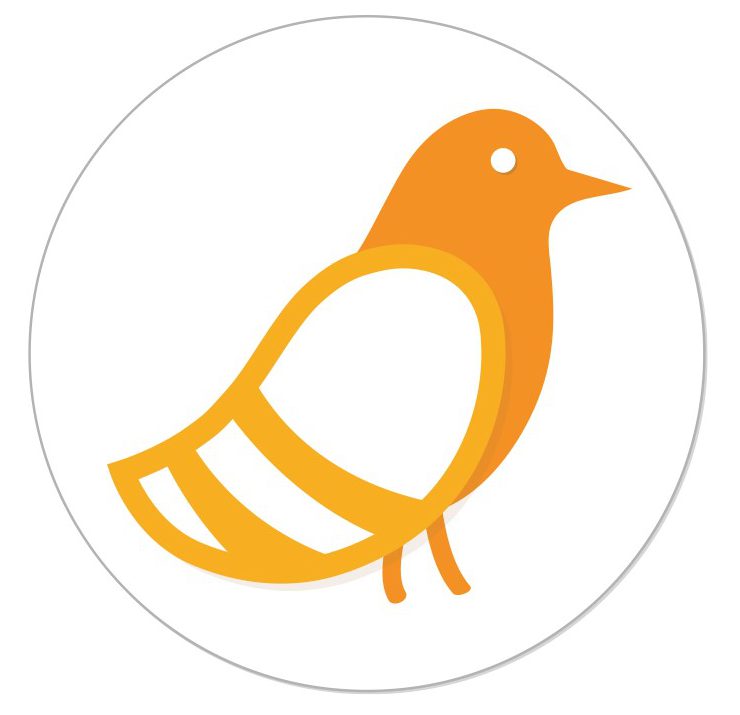 Pigeonhole
If you are watching the Live Streaming and have questions, you will be able to ask them on pigeonhole! It is a platform that will allow us to gather all the questions and answer them after the General Assemblies.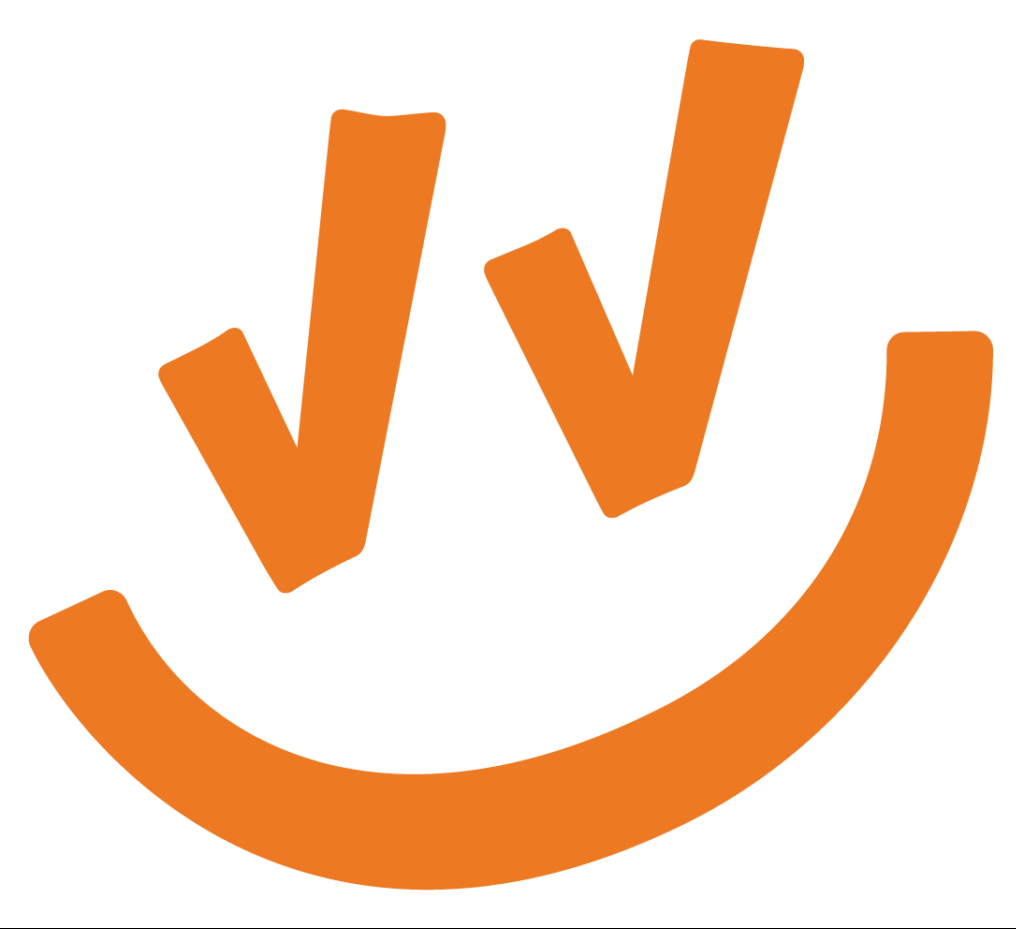 ElectionBuddy
In Council Meetings, Local Groups cast votes upon important matters through their Delegates. For that process we use a digital voting sheet, ElectionBuddy, that gets send to each Delegate through email during the General Assembly.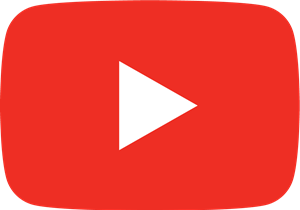 Youtube
For those who will not be able to attend the LXIII Council Meeting but still would like to be aware about ESTIEM's latest updates, the General Assemblies will be livestreamed on YouTube! Click here to visit our Channel.
Revisit the previous Council Meeting
Take a trip back to memory lane and watch the General Assembly of CM Belgrade!
Frequently Asked Questions (FAQ)
If your questions are not answered after reading the FAQs, click here to reach us or send an email to cmcontact@estiem.org!
How many delegates will each Local Group be represented by?
Every Local Group can be represented by two delegates. Te period to register delegates is from the 30th of August until the 14th of September.
What does the participation fee cover?
The Participation Fee for LXV Council Meeting Istanbul-Yildiz is 115 euros, it covers food, accommodation, transportation during the event, and activities included in the agenda.
Which extra places can I apply for?
For the open call for extra places, an email was sent to the actives email list. You can join the actives email list by clicking here or by asking your Local Responsible.
Can I apply for a leadership position if I am not attending the Council Meeting?
Yes, you can apply by sending us video recording of your presentation! For more information, send an email to board@estiem.org.