Leadership Open Calls, june-july 2022
SECOND ROUND | 09/07/2022 – 21/07/2022
Second Round of Leadership Applications are open!
Leadership Positions in ESTIEM
A leadership position is a great experience and will give you a year full of learning moments and memorable achievements. This is an amazing opportunity to step up and to make a difference in ESTIEM. 
As Leaders you are expected to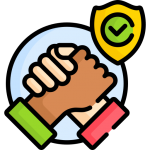 Share the ESTIEM Mission, Vision and Values
Strive for the development of new ideas in your field of work and within ESTIEM
Work along with a Board Responsible and report your progress

Set and achieve Goals throughout your mandate

Prepare a handover at the end of the mandate
There are different types of leadership positions in ESTIEM. During the months of June and July, ESTIEMers can apply to positions that are appointed by the Board, such as Committee Leader, Task Group Leader, Regional Roordinator and Department Coordinator. In order to apply for any of these positions, there will be two application rounds.
First Round: The application deadline is the 1st of July. To apply to any position, send a document before the 1st of July with your written motivation and past experiences. In addition to this, submit an One Year Strategic Plan (OPSP) with your goals for the year – feel encouraged to read the Best Practice Documents (BPDs) or previous OPSPs. Keep in mind that these are goals written prior to the handover. You will have the opportunity to update it once the year starts!
Goal setting tool – OPSP template – here
How to write your OPSP Guidelines – here
Second Round: In order to create more awareness of the vacant positions within the network, there will be two rounds of applications. This means that the second round will consist of all the positions without any applications. This way declined applicants and other interested people still have the time to apply for the vacant position(s).
Deadline 2nd Round Leadership Applications
As a Committee Leader, you are responsible for leading a committee within ESTIEM. Committees in ESTIEM are there to support the Board with their tasks to support the workload of a Board Member. You are expected to:
Fulfill the mission of the Committee
Develop the Committee and keep the Committee sustainable
Coordinate and monitor the Committee
Work together with an international team
This function gives a great opportunity for ESTIEMers to lead an entity and gain leadership experience. 
"Increase awareness and recognition of ESTIEM towards IEM Europe and bring value to the network, by representing ESTIEM in external contexts, facilitating existing collaborations and establishing new collaborations with other organisations."
As the Ambassador, you will have the opportunity to attend events different from ESTIEM events, be in close contact with the Board and a lot of ESTIEM entities and expand your network of contacts while developing your presentation skills and communication skills.
Main Responsibilities
Ensure the representation of ESTIEM at relevant external events and that the learnings take from ESTIEM from that event are shared with the network

Invite externals to ESTIEM events, in collaboration with the leaders and Local Group responsible for the respective event

Promoting external opportunities among ESTIEMers

Facilitate knowledge sharing with other NGOs

Getting new partner NGOs for ESTIEM, according to its needs

Ensure the proper visibility of our partner NGOs within our network
For more information about the role of an Ambassador, please visit this document.
Interested? Don't hesitate to send your application to board@estiem.org.
"Support the Board in the application of a Grants opportunity for ESTIEM."
Disclaimer: With the evaluation of the 33rd Board, the Grants Task Group has been adjusted as the Grants Committee. The mission will be adjusted to fit the mission of a committee, but the areas of work will remain the same.
As Grants Committee Leader you will work on the obtention of European grants in order to financially support ESTIEM. Next to that, most European Grants give an overview of how ESTIEM is doing as an European Youth Network. Thus, you will be responsible of providing ESTIEM with this valuable insights.
Main Responsibilities
Research Grant possibilites (event-based or structural)
Apply for relevant European Grant(s)
Evaluate the results and how ESTIEM is aligned with European Youth Goals
Interested? Don't hesitate to send your application to board@estiem.org.
"Trainers Community provides training sessions to ESTIEMers to help their personal and professional development while supporting the future growth of the community."
As the TC Leader, you will have a chance to work with dedicated trainers and takes care of the operational tasks to sustain and develop the community.
Main Responsibilities
Supporting the future development of current trainers and organizing Training New Trainers

Developing internal and external training opportunities

Working to increase the quality of training sessions


Increasing the awareness about training culture in the Local Groups and encouraging trainers to deliver on a local level

Develop, implement and improve a structure to support the above
For more information about the Trainers Community, please visit this page.
Interested? Don't hesitate to send your application to board@estiem.org.
The Department Coordinator has been brought into life to facilitate the work in the Department. The Department Coordinator makes sure that the current Services can work as smoothly as possible. Next to that, the Department Coordinator stimulates innovation in the Department by introducing new value-adding initiatives in line with its Mission.
Main Responsibilities
Removing all obstacles for the members of the Department
Nurture new initiatives
Support the Leaders and team members of the current Services
Being a Department Coordinator gives a great opportunity for ESTIEMers to grow further and gain managerial experience with a more strategic perspective.
Mission: Allow ESTIEMers to develop their capabilities and potential by providing physical, cognitive, and emotional development opportunities.
Services inside the Department: Summer Academy and BrainTrainer
For more information about the Personal Development Department , please visit this page.
Interested? Don't hesitate to send your application to board@estiem.org.
Regional Coordinators are the link between Central ESTIEM and Local Groups and all LGs themselves. Regional Coordinators strive for connecting Local Groups and enable their development, through communication and collaboration. As Regional Coordinator, you are responsible for the communication and collaboration between LGs, for monitoring the state and needs of the LGs and for supporting the LG with tools by providing different opportunities. As the entities which are working closely with Local Groups, you will be working closely with Members Committee and the collaboration will be essential.
In addition to the document and OPSP with your goals for the year, submit a small PowerPoint presentation that will be evaluated by the Local Groups of your Region!
Local Groups in the Region: Aveiro, Barcelona, Calabria, Cartagena, Coimbra, Lisbon, Madrid,  Milan, Minho, Porto, Seville
Interested? Don't hesitate to send your application to board@estiem.org.
Task groups support the board but are limited in time, since they have a concrete project or objective at hand. Basically a Task Group is focused on a specific task and it will be dissolved after finishing that task
Being a Task Group Leader is a great opportunity to contribute to the development of entities in ESTIEM and to further develop your organisational and leadership skills. 
Disclaimer: Currently under revision!
The Local Group Support System Task Group (LGSS TG) was started in 2018 with the aim of creating a "support system for Local Groups' development, with a customized, project-based approach, focusing on Local Groups willing to be rescued". As this system is already created and implemented, it is now needed to evaluate the success of the system so far and understand how and if this system should continue. Therefore, the LGSS TG is currently under revision. If you have any ideas on how to improve the LGSS, or if you would like to share your vision for this entity with the Board, don't hesitate to approach a member of the 33rd Board individually or write an email to board33@estiem.org.
Detailed Application Procedure