lx council meeting - REMOTE EDITION
Not to have ESTIEMers travel in those risky times we opted for a Remote Council Meeting.
The council meeting will be in full swing today.
Who applies for what? And what about the reports? And the streaming? This and more can be found in this page.
The minutes from LIX Council Meeting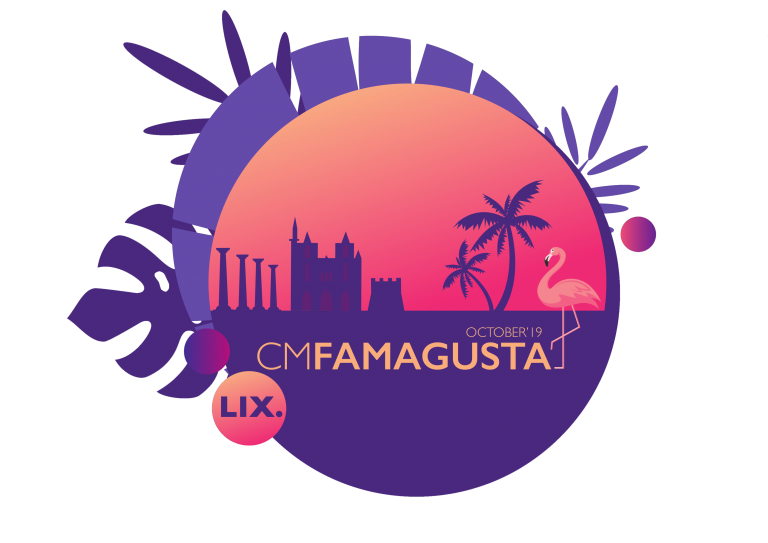 ESTIEMers can apply to...
Local Groups can apply to...
President of ESTIEM
Vice President of Activities
Vice President of Administration
Vice President of Education
Vice President of Finance
Vice President of Public Relations
host Spring Council Meeting 2021
host TIMES Final 2021
become Observers (Guest Groups)
become Members (Observers)
Fellow ESTIMers,
We hope these words find you safe and in good health.
Never before have we thought to experience social isolation, until the day we crossed paths with this pandemic. Uncertain paths have come upon us, with each day a growing desire to be again the nomadic ESTIEMers that once lived within us.
The time will come to turn this page and bring this network back to its full power. Holding this purpose as a mission, we hereby announce our application for spring Council Meeting 2021.
Why now? You ask. Let us tell you a short story to start.
Once upon a time in 1993 was born the LG Porto. Little blue creatures they are, eating francesinha at breakfast, lunch and dinner, singing Imaculada waking up at dawn still drunk. Some people even believe finos run in their veins, others that they possess magic potions called Portowine and when they pop the cork of one, its holder casts a spell on everyone surrounding. Since they exist ESTIEM has witnessed their people always aiming high, pushing it further and embracing challenges with their hearts… and livers too. It was 2006 when they hosted their first CM, then happened CM Porto 2010 and 2016. Four years followed, new creatures joined the family dreaming sleeplessly about organizing this event once more. Now the time has arrived and with big guts and balls they want to sky high hardcore.
The End. Today, AGE.i.FEUP | LG Porto is composed of 70 highly motivated members that view themselves as a "A Generation in the Making". The events organized throughout the last years have given us project management experience, enabling us to always strive for the quality of our participants' experience and our organizational team learning process. In addition, not only have we strengthened our structure in order to undertake harder challenges, but also to find financial stability. Therefore, before announcing our final decision to the network, the viability of this project has been of our utmost attention. We are now certain this is a safe step to take.
However, history doesn't repeat itself only with the will of those who wish for it. We have ensured our stakeholders share the same enthusiasm, in order to make this happen, even with the difficulties that await us.
"No Porto No Party" – The motto that we live for and the spirit we want every ESTIEMer to live by during one amazing week. Combining its kind atmosphere and the great weather, the city of Porto will certainly make you desire to come back. The CM of a lifetime would surely happen here, where you could work on the development of the network and at the same time have fun creating memories and everlasting friendships. In the end, that's what ESTIEM is all about.
If you have any questions, feel free to approach us through our social media pages (www.facebook.com/estiemlgporto/ https://www.instagram.com/estiem_lgporto) or our Local Responsible.
Cheers & Beers,
Local Group Porto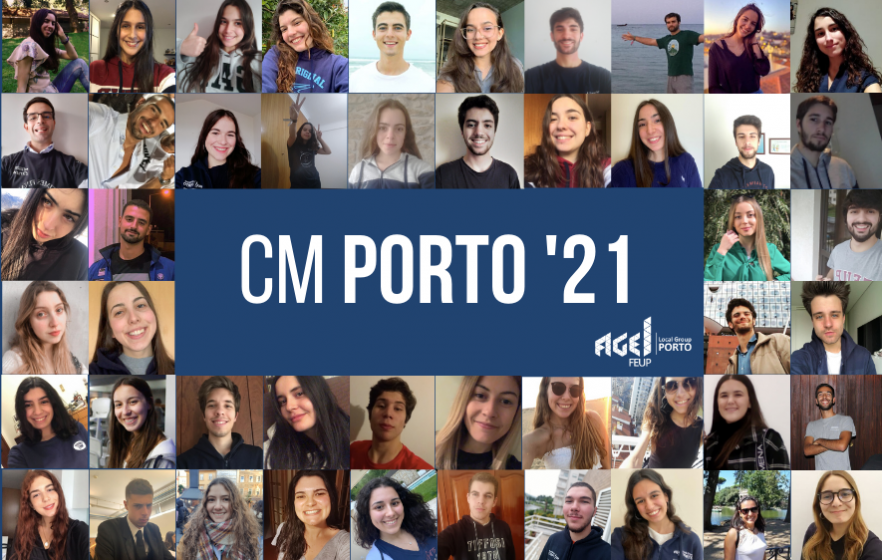 Dear fellow ESTIEMers,
LG Lyon was born in 2004  it has had his ups and downs. But today it has reached more than 40 members, has highly increased its number of events and acquired organisational skills. In other words, the LG is more motivated than ever and is willing to go to the extra miles.This is why we are proud to announce our candidature for the TIMES final!
Organizing the TIMES semifinals is part of our tradition. From 2016 to 2019, it has been organized several times in our beautiful city. Although this tradition has been broken this year, the new board is super motivated and wants to go a step further by taking on the challenge of organising the final. It is the 4th time that LG Lyon applies to organize this major event, and we are confident that this year will be the one. Indeed, after a real development of the LG in the last few years, we believe that we can move forward and are convinced that this event is the right one to do so.
As you may know, we already had an important ongoing project that represented a big step for the LG: the IEM conference. This was a completely new challenge for our Local Group, that would have made everyone discover ESTIEM and its opportunities, develop skills and knowledge and reinforce the relationships between our LG, universities and companies. Unfortunately, due to the COVID crisis and after surveying companies, we regretfully had to cancel the event. However, the possibility of organizing the final of a such prestigious and challenging event, immediately seemed like the perfect "alternative". Indeed, we found in this event all that we were searching: development of skills and knowledge, improvement of the relations between companies and IEM students and challenge.
Moreover, trusting our LG to host this event would allow the finalists to discover the beautiful town that is Lyon. The city centre and the view from the Fourviere hill are worth it. They will also taste our delicious baguettes, cheese and wine.
Finally, this event is just the perfect opportunity to grow at all levels: motivation, corporate  relationships, personal and professional skills, and to see our LG stepping up! Whether it is the members, the board or the university, we are all highly motivated and ready to get involved!
Cheers from France,
Hope to see you as soon as possible,
LG Lyon
Dear ESTIEMers, 
I am Nikolina Gklezaki, a proud member of Local Group Xanthi. My experience in my LG and my recent involvement in central ESTIEM has sparked my enthusiasm to apply for the leadership of Be X for X Days. 
During my years in university I have been involved in many projects, competitions and other NGOs. My role has shifted from just a team member to organiser, coordinator,  etc. Even tutor and mentor. All these different experiences have helped me develop my personal and professional skills and also gave me a brief taste of leadership and project management. Therefore, I like to consider myself as an enthusiastic person who enjoys working in a friendly environment and grabs every opportunity that comes by. 
I first got entangled with the ESTIEM Spirit when I became an active member in my Local Group back in 2017, by being in the organizational team of several  international and local events. After a while of enjoying one of the best parts of ESTIEM, I realised it was time for me to give something back to the network, and thus, in 2019, I applied for the Local Board. Working as a boardie helped me understand better how the network operates and pushed me to get involved in central ESTIEM and be more active. 
Following that feeling, I decided to join the team of Be X for X Days, a new born entity that was trying to find its place within ESTIEM, and put my grain of sand in the process. Even though my involvement in the entity only dates back to January, it has been a very enlightening and enriching experience. Furthermore, I gained understanding of how it is to work in a multicultural environment and saw the bigger picture.
After a lot of thinking and reflection, I strongly believe that I am ready to take this next step and this new opportunity. My main goals for the future of the entity are: 
Raise the entity's awareness within the network and further develop its identity,
Define and develop support tools to help LGs while organising a Be X for X Days event,
Organise two events per semester (long term) and explore new opportunities to ESTIEMers in these challenging days (short term),
Ensure the sustainability of the entity by following up the line of work of the previous leader.
If you have any questions feel free to contact me via e-mail on Nikolina.Gklezaki@estiem.org 
In high ESTIEM,
Nikolina Gklezaki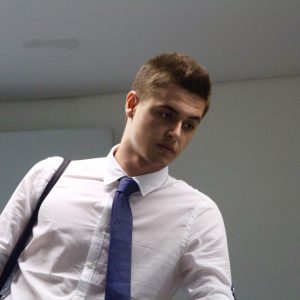 Dear ESTIEMers,
            My name is Lampros Alexos from Local Group Xanthi. My journey in ESTIEM began in 2017 when I joined my first event which was an exchange with Local Group Oulu. Since then, I have been attending and organizing a lot of events but the one that really changed my life was Summer Entrepreneurship Training. During the Summer Entrepreneurship Training event in Minho and Porto I met an entrepreneur who told me that "Life is a rollercoaster of unpredictable things, but you have to take the risks." Thus, I am taking a leap of faith and I am hereby applying for the BusinessBooster leader position.
            My active involvement in ESTIEM started with my election as Vice President of Public Relations in my Local Group. Despite a successful and uplifting year I wanted to boost my Local Group further and applied to become the Local Responsible of Local Group Xanthi .During my time as a Local Responsible, together with my fellow board members and the members of the Local Group, we focused on reforming our internal structure to empower our members to contribute more actively. Through these experiences, my aspirations to further devote my time and help the organization grow, led me to join the BusinessBooster project. In BusinessBooster I was part of the Summer Entrepreneurship Training team. During my time in the team I was actively involved with contacting companies that were suitable for the event and bringing awareness to ESTIEMers about the possibilities that they could have by participating in the event.
In addition to my involvement in the BusinessBooster project I was also part of an entrepreneurship team at my university where I acted as a coordinator and focused on helping people get familiar with the many aspects of entrepreneurship and modern business models through trainings and workshops. Through the experiences that I have had both in the BusinessBooster and the university team, I have realized that we have yet to unlock the full potential of BusinessBooster. Increasing the amount of future Entrepreneurs in the ESTIEM network and supplying them with the necessary knowledge to succeed is what ultimately motivates me the most to apply for this position.
Therefore, I would like to take this opportunity and realize those possibilities with the following goals for the next 12 months:
 Create a pool of BusinessBooster stakeholders such as startups, entrepreneurs, mentors and professors that will contribute into ensuring that the appropriate level of knowledge and experience is being delivered to our involved member, by fostering collaboration with them.
Preservation of knowledge through the relaunch of the online courses as an integral part of the BusinessBooster entity.
 Organize a Winter version of Summer Entrepreneurship Training to enlarge the possibility of ESTIEMers getting familiar with the entrepreneurial spirit. 
Thank you for your attention. I will be happy to answer any questions or hear suggestions you might have. You can contact me through email at Lampros.Alexos@estiem.org 
Ready, SET, Go!
In high ESTIEM,
Lampros Alexos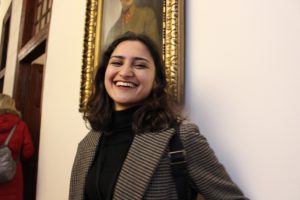 When I look back to the times that I spent with ESTIEM, the feeling of happiness, freedom, and courage comes with it, and these are helping me to express who I am. Now I feel the need for going further by challenging myself into a new adventure.
Dear ESTIEMers,
I am Mina Örgen from LG Ankara-METU. I am glad to announce my application as TIMES Project Leader for the next mandate.
I have spent my last two years as an ESTIEMer. I still remember the enthusiastic feeling at my first event. The excitement of traveling to another country, meeting with new people, and starting as strangers but building close friendships just in a week… I enjoyed being a participant as well as an organizer. I learned so many developing knowledge during this time and tried to convey what I learned to other people. I know that there is more than I have ever lived with ESTIEM.
I have started working in Central with Global Student Challenge Team and enjoyed my position as Local Group Support Responsible. After being the project leader of TIMES Local Qualification in my local group, I have also become TIMES team member since organizing Local Qualification provided me an overview; hence, I realized that involving more on the TIMES is what I would like to do at the Central level. As I get more responsibilities at the Central level, I started to feel more confident, and it helped me to be more assertive with my thoughts. I find TIMES valuable in terms of not only assessing IEM skills but also learning various perspectives from different people. That's why I think TIMES should keep its existence; competition is still maintaining its quality with cases and shows the importance of the mission of bringing IEMers together in Europe as ESTIEM.
If I am elected, I will be focusing on these following goals:
Ensuring the value of the new modifications regarding Semi-Final are understood well by local groups and all.
Providing more up-to-date features to TIMES. 
Contacting local groups for organizing a suitable and improved TIMES training event for their members. 
Adding a 'crisis management' session to the competition if it suits the case.
Working with the Corporate Relations Committee to sustain the partnerships for TIMES.
 If you have any questions or opinions, please contact me via e-mail (Mina.Orgen@estiem.org) 
In High ESTIEM.
Mina Örgen
Intercultural Development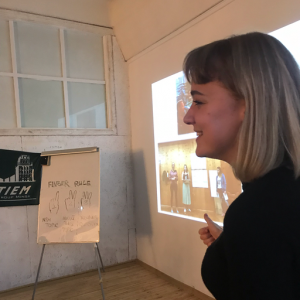 Dear estiemers,
are you ready for a little fairy tale?
Once upon a time (last spring, actually) a girl while being an organizer in her first event was told that there will be a nice one called Summer Academy during which participants cry, change their lives and have no alcohol in International night. To say the least – she was interested. Later on she became one of the participants of Summer Academy in Moscow. Yes, it was life-changing. When she came back, she was a better version of herself. No longer lost, having a totally different plan for her future and feeling confidence that she hasn't felt for a pretty long time.
Hey, my name is Irina Gromakovskaya, I am from LG Minsk and I am that girl. This spring I am applying for Leader of Summer Academy.
What happened to me during the year? I became an LR of my local group, it gave me lots of skills and experience and happy to say that LG Minsk is now in phase of sustainable development. I had a pleasure to join Summer Academy team, also I was one of organizers of Winter Academy in my LG and I am an organizer and a participant of first Summer Academy online.
Speaking about some of the goals for the upcoming year:
raising awareness about Summer Academy among estiemers

using online opportunities of providing knowledge for pandemic times and continuing using afterwards to cover more people

improving communication with Academic Leaders during the year and contact new Academic Leaders

maintain quality of the events through providing updated BPD to organizing LG
I want to give the possibility to become heroes of their own fairy tales to more people. I genuinely believe that Summer Academy is a treasure of ESTIEM and I want to remind others about it with hard work and high results.
See you somewhere online,
Irina Gromakovskaya
Every challenge, every step of our lives gives us an opportunity. If we find it out, it's time to make a decision. 
Dear ESTIEMers, My name is Yaren Karabulut, I am 20 years old, and from LG Istanbul Yildiz. Now it's time for me to step up to the new challenge. It is my honor to apply for the position of BrainTrainer Leader of ESTIEM.
My journey in ESTIEM started in September 2017. After a while, I started to take steps with the BrainTrainer Madrid event which has encouraged me to take more responsibility. After this incredible event, I fell in love with BrainTrainer. That event gave me a chance to meet an old leader of BT and I became a team member of the amazing team. As a team member for 2 years, I had the opportunity to get to know ESTIEM deeply. Since last April, I am the Event Support Coordinator in the team. As a Coordinator of the team, I have learned organization parts of BrainTrainer and helped the local groups to organize the events.
In 2018, I was the leader of our mother association (KVK) as Alumni & External Affairs Coordinator.
In the last 3 years, I attended 3 Council Meetings and in CM Warsaw, I held the position of secretary. Moreover, I am a member of the Mentorship Programme in the Mediterranean Region. ESTIEM helped me to explore myself while working hard and playing hard with the amazing people I have ever met.
During my mandate I want to focus on:
Creating an approachable environment and increase the visibility of BrainTrainer by adapting the new team structure to the project 
Increasing the efficiency in BrainTrainer by organizing a Coordination Meeting during my mandate and, bringing new online working methods after researching and deciding with the team.
Stay contemporary, updating all of the outdated templates and documents related to BrainTrainer, all the drive folders and ensuring topicality on Elium
Improve the database which gives many ideas to Local Groups for selecting the event concept. This database will also help us to create the sustainability of the events.
Designing new promotional materials for the BrainTrainer team
Improving the idea of online BrainTrainer events
Continue working with Trainers Community for events and improve the collaboration inside of the Personal Development Department while searching for new collaborations.
Thank you for your attention. If you have any questions or suggestions, please, don't hesitate to contact me either by email to Yaren.karabulut@estiem.org
In High ESTIEM,
Yaren Karabulut
Dear ESTIEMers,
My name is Tanja Gagić (also known as Taki) from Local Group Belgrade and I am very honoured to present my application for Project Leader of ESTIEM Magazine.
I would like to start with a famous quote: "Not everyone can become a great artist, but a great artist can come from anywhere." – you might be familiar with it, but for those who are not, I will not reveal the origin of it just yet. I just need you to bear it in mind through this monologue of mine.
My ESTIEM journey started in 2017. I joined Local Group Belgrade as a freshman, not quite sure what I was looking for, but almost certain that I needed to be there. In my Local Group, I have worked in the area of human resources, analytics and IT. You might say, nice, diverse, I say – really clueless. After 2 years on the local level, I turned my focus to the central level to find what is it that I was searching for. That is how I became the first ESTIEM Blog Responsible. While going through old issues of the ESTIEM Magazine, selecting articles to publish on the Blog and talking to previous authors, I became aware of the importance that the Magazine had – an archive of memories, vault of ESTIEM spirit and a legacy of ESTIEM. Soon enough, I joined Magazine's Article Acquisition task group, and became the leader of it. It was during 57th issue of ESTIEM Magazine, and now, as we are preparing for 59th issue, I cannot even put into words how excited I am about the possibility of being the next Project Leader.
 During the online ESTIEM Magazine Coordination Meeting I had no doubt that I would like to take responsibility for the project. The decisions made there really confirmed that ESTIEM Magazine has a long way to go, and many areas with high potential for development. The areas I would focus on in my mandate are:
Increasing the reach of the ESTIEM Magazine inside ESTIEM by establishing a direct approach to Local Groups and Alumni
Restructuring of the process of how the team approaches possible authors,  with a bigger focus on encouraging new authors and supporting the pool of current authors, all for the goal of having continuous workflow over the year
Supporting the further development of ESTIEM Blog by exploring possibilities of differentiating the content from Magazine without compromising the quality
Exploring the possibilities of future partnerships the Magazine could bring, together with the Corporate Relations Committee
I strongly believe that with taking care of these four goals, the ESTIEM Magazine can make a positive impact to the whole network. But more than that, I believe that we have so many stories by fellow ESTIEMers to read, so much motivation to take from the experiences of people that built ESTIEM as we see it today. As the quote I wrote in the beginning said, a great artist can come from anywhere. While the quote is actually from the animated movie "Ratatouille", I could not agree more. The greatest story I have heard is a story of how a few students wanted to build something to unite the European students of IEM, and 30 years later we can witness the impact that sole idea has on thousands of people.
Thank you for attention. I will be really happy to answer any questions or hear suggestions you might have. You can contact me through email (tanja.gagic@estiem.org) 
In high ESTIEM,
Tanja Gagić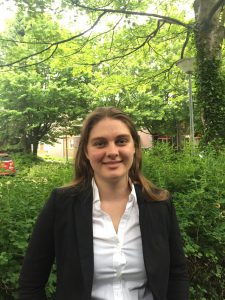 Dear ESTIEMers, 
My name is Eveline van Oosterhout, I'm 21 years old, from local group Eindhoven. It is with great pleasure that I will apply for the position of financial controller. 
I first came in contact with ESTIEM at the end of my first year when I joined the exchange with Kiev. It was a great event and it certainly interested me for ESTIEM and all the network had to offer. Shortly after this I applied for the board of LG Eindhoven and I also went to the CM in Izmir. My interest for the network grew and I helped to organize and attend many local (ESTIEM) events. 
Within the board of LG Eindhoven I fulfilled the position of VP of Finance. This helped me to fully understand the way an association has to do their bookkeeping according to the Dutch law. Furthermore I learned new soft skills as well as skills regarding finances and keeping an association financially healthy. During my board year I designed the structure for the digital bookkeeping for the association. Now I'm ready for a new personal challenge for and I would like to help the ESTIEM network on a central level. 
I think the position of financial controller will suit me, because I have the following experiences: 
– VP of Finance of many local committees, this helped me to understand how a budget and a realization works for a specific event.
– VP of Finance of the 23rd board of LG Eindhoven. I was responsible for the financial health of the association and had to make a budget and realization for one year. I also checked the budget and realization for every event to help the VP of Finance of the committee.
– Financial controller of LG Eindhoven and of Industria(our mother association). In this committee I checked several declarations, invoices and realizations to ensure the bookkeeping of our association was neat. 
By becoming financial controller I want to use my knowledge of finances and the Dutch law to help the VP of finance and ensuring that ESTIEM is financially healthy. Furthermore I have the following goals: 
– Ensure that the bookkeeping of ESTIEM is up to date, neat, correct and according to the Dutch law.
– To improve the way the financial update on a CM is given, to ensure that everybody will understand what is said. – Supporting the VP of Finance with my knowledge if it's needed. – Follow up on the plan to structure the handover for financial controllers. 
If you have any questions, feel free to contact me on Eveline.van.Oosterhout@estiem.org. 
In high ESTIEM, 
Eveline van Oosterhout