LXVI council meeting PORTO
25TH APRIL - 1ST MAY 2023
The Council Meeting is the statutory meeting of ESTIEM and takes place twice a year. It is composed of two parts: The General Assembly, where everyone is updated on what is going on in ESTIEM and decisions are made through voting, The Working Groups, Training Sessions and Company Workshops, where smaller groups either work to develop ESTIEM, or improve their soft skills. It is the place where we gather to invest time in our organisation, to meet new and old friends and where we celebrate the ESTIEM spirit.
Ready to
work hard?
play hard?
explore Porto?
Curious about the entire agenda of the event? Here it is!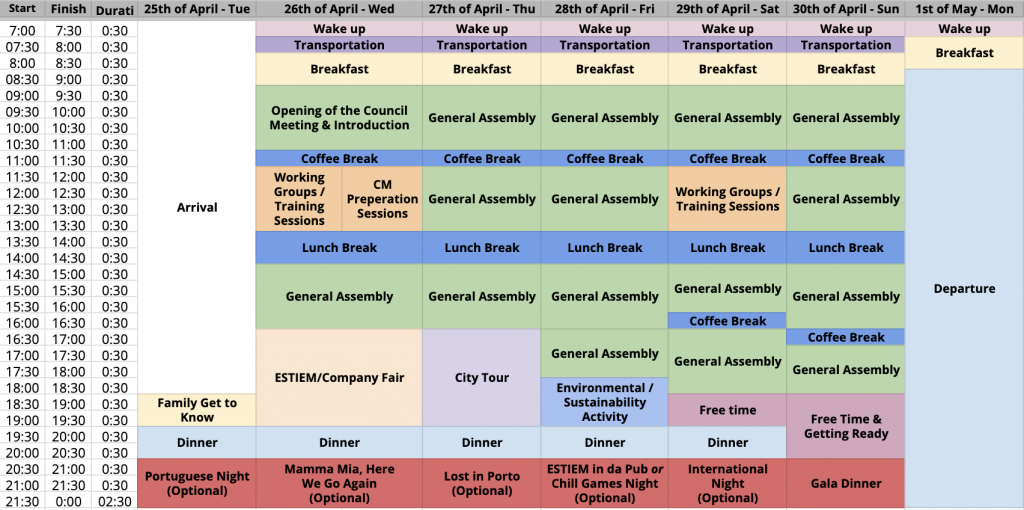 See what will be covered throughout the General Assembly below!
– Host LXVIII Council Meeting Spring 2024
– Become Observers (Guest Groups)
– Become Members (Observers)
Who is applying for what? Check it out!
ACADEMIC DEVELOPMENT DEPARTMENT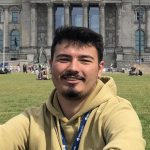 Dear ESTIEMers,
I am Talha Gür from Local Group Istanbul-Yildiz. I am thrilled and honored to present to you my application for Academic Days Leadership for the next 12 months.
My journey in ESTIEM began as I started university and participated in my first event shortly after where I met the spirit of ESTIEM and enjoyed to WORK HARD and PLAY HARD! That was the moment I understood that ESTIEM is a network where I can improve myself, take part in improving the network further and also where I can make lifelong friendships.
I worked actively in most of the teams that were formed in my local group, such as the public relations and corporate relations teams and as well as I took part in the organization of the CM Istanbul-Yildiz and these paved the way for me to be more active in ESTIEM. I started my Central ESTIEM journey with the role of Knowledge Management Responsible in the Academic Days team. However, I was also the KVK Academy Coordinator in my mother organization (Quality and Productivity Club) throughout the year. Where the main goal is to improve the skills, our members are going to use throughout their professional and social lives with different trainings by professors and professionals, workshops, tea talks and opportunities to meet with companies. I believe that this helped me to correlate this task with Academic Days where the goal is also to support the personal and professional developments of ESTIEMers through sharing ESTIEM universities knowledge within the network and be beneficial.
Being a leader in my mother organization taught me how to manage large numbers of people, set goals, organize big-scale events and work with companies. I have also gained the ability of leadership, team management and project management. Besides I have developed corporate relations with companies that I can use to improve Academic Days.
Throughout my year in the Academic Days team, I had the pleasure of working with an amazing team and an amazing leader where I have learned much. I would like to challenge myself and with this I am honored to apply for the position of Academic Days leader.
Therefore, I would like to share some of the goals I have set for the Academic Days for the next year.
   

Improving corporate relations and collaborations with companies to present real-life problems related to the ESTIEMers to solve in events.

   

Ensuring the sustainability of the Academic Days team with more team members.

   

Organizing face to face events which are strong academically but also cultural and entertaining by organizing in two different cities close by.

   

Taking more and regular chats with the team for the continuity and to obtain new ideas and perspectives.

 
Thank you for taking your time. If you have any questions or want to share suggestions, feel free to contact me through  talha.gur@estiem.org .
In high ESTIEM, 
Talha Gür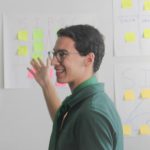 Dear fellow ESTIEMers,
I am writing this to express my interest, will and commitment to apply for the Leadership of the Lean Six Sigma Service.
Firstly, let me introduce myself, and my story in ESTIEM so far. My name is Rodrigo Sousa, and I'm from Local Group Porto. I started my ESTIEM journey about a year and a half ago, in a Lean Six Sigma Green Belt Course in Porto, where I became interested in LSS and started to understand what ESTIEM was about. Since then, I have had the chance to instruct two Lean Six Sigma Courses, one Central in Eindhoven, and the last one as Head Instructor in Porto, which has allowed me to get a deeper understanding of the practicalities of a Lean Six Sigma Course. In June last year, I became a member of the Central Team, in the position of Instructor Responsible, where I've had to manage a network of over 200 instructors, fostering the growth of this network and contributing to the sustainable expansion of the Course. I've also had the chance to meet some of the people who created this service and helped it grow, in the ESTIEM LSS Summit: 5 Year Anniversary, where we celebrated what has been accomplished so far and discussed future perspectives. Adding to that, I also went to the LXV Council Meeting in Istanbul-Yildiz as a delegate, where I learned more about ESTIEM, and to the Academic Development Department Coordination Meeting, together with the Corporate Relations Committee (CRC), where we got to discuss some strategic topics and I strengthen the relationship with other members of the Department. I've also taken the challenge to become Project Leader in Council Meeting Porto, where we will hopefully meet, a challenging role in which I have learnt a lot so far, especially when it comes to leadership skills, contact with different stakeholders and planning.
These experiences allowed me to get to know some amazing and inspiring people throughout Europe, and I'm sure I'll continue to grow with ESTIEM.
It is also important to set our focus and goals for the future and do so while aligned with our Mission, following the 3 main pillars of our service: Quality, Sustainability and Expansion.
"The ESTIEM LSS Service is a platform to shape the way Lean Six Sigma impacts IEM Europe, with at its core a sustainably expanding, high-quality Green Belt Course taught by students for students."
Develop and standardize support material for instructors and participants.

Standardize and improve the team's internal operations.

Expand the course to new LGs and foster continuity with others.

Keep developing the network of instructors.

Increase the number of participants getting LSS GB Internships.

Further develop Corporate Relations in the service.

Continue to build a strong and connected Central Team.
If you have any questions or suggestions, feel free to approach me via email at rodrigo.sousa@estiem.org or in person during Council Meeting in Porto.
In high ESTIEM,
Rodrigo Bessa de Sousa
Dear ESTIEMers,
The time has just come for my ESTIEM journey to move on to the next page! I met a lot of great people from all around Europe, got to know different cultures and played hard while working hard so far. My name is Mert Timur, I am a 20 years old industrial engineering student from Local Group Ankara-Bilkent. I am so excited and happy to announce my application for the leadership position of the Vision entity for the next 12 months!
I met ESTIEM as soon as I started university in 2020. Events were online at that time. It was actually strange for me since I had no idea what ESTIEM is all about and some experienced people were teaching us ESTIEM songs, Buffalo and much… Then, I attended my first face-to-face event, Local Responsible Forum organized by Kyiv and it was the milestone of my ESTIEM journey because I got to know many local responsible, experienced ESTIEMers and I learned a lot about the structure of ESTIEM, its opportunities and how fun is it to travel Europe with other ESTIEMers.
Right after that, I started to work at Summer Academy as the External Relations Responsible and this is where my journey at central ESTIEM began. I noticed there is a way too different environment on working at a central ESTIEM team. It was the first time I had a chance to work with a diverse and inclusive team.
When my mandate was over, I wanted to continue to work at central ESTIEM, yet, my passion was to get involved in organizing academic events, developing IEM students' hard, technical skills. Then, I started to work at Vision as the Corporate Relations Responsible. I also became the Vice President of Central ESTIEM and Events in my local group at the same time. I developed my CR skills by working on my position and understood how the entity Vision actually works. When I attended to ESTIEM Fair at CM Istanbul-Yildiz, I talked to people from Academic Development Department and started to realize that I want to be the leader of Vision and contribute to ADD. Therefore, I attended ADD CoM and made sure I had to be the leader of Vision and develop it during my mandate.
So, I am very honored to share my application for the Leadership Position of Vision with the following goals to meet up in my mandate:
∙       Building a sustainable team to make sure one of the oldest entity, Vision would not suffer from recruitment problems, and some team positions will remain fixed if seen as vital.
∙       Making Sure that Local groups organize events on future topics so that IEM students in the network will benefit from the innovative topics and have a better understanding of those topics.
∙       Organizing online short Vision sessions events so that Vision events could be held more frequently and its visibility among ESTIEMers would be high and more students can attend Vision events just by their computer when they do not have time to participate in face-to-face events.
∙       Creating a technical survival guide for participants who will attend Vision events so that they will know what to expect from the event and be informed if they need any former experience or knowledge which they will need during the sessions. If research about the topic is needed, participants will be provided with some sources.
∙       Creating a sheet containing a company contact list so that when a Local Group wants to organize a Vision event, it would be easier for them to find the contact of relevant companies and the CR communication process will be more straightforward.
Thank you for following my application! If you have any questions or recommendations, feel free to contact me any time (mert.timur@estiem.org).
In High ESTIEM,
Mert Timur
CAREER DEVELOPMENT DEPARTMENT
INTERCULTURAL DEVELOPMENT DEPARTMENT
PERSONAL DEVELOPMENT DEPARTMENT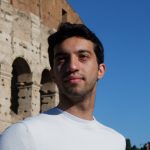 "It was almost impossible because—it was—the dream was so big
That I didn't see any chance because I was living in a little town…."
As most of you may already guess, I was listening to Giorgio by Moroder while waiting for inspiration to start the letter ☺ Just on these lines, I found myself in his story. I lived in a little town, used to speak only in the map language, and had pinned Portugal to visit. Many years later, having found myself in the university class, listening to the ESTIEM101 presentation, I thought: "Well, now I may have a little bit of a chance." Because all I wanted to do was to reach my biggest childhood dream, but I couldn't ever imagine it could be like this amazing! Now I am here not to visit Portugal but as the thrilled applicant for BrainTrainer leadership for the next 12 months!
Dear Fellow ESTIEMers,
My name is Erdem Ata Tosun (briefly Ata), and I'm a 21-year-old IE student at Bilkent University. My ESTIEM journey started with an exchange event, as most ESTIEMers had. It was a half-offline event as Bilkenters gathered together, which sparked my ESTIEM spirit. Shortly after, I had a chance to organize the ReCoM, where I stole METU's flag (our biggest rivalry), and the BrainTrainer event, where I learned what Buffalo and Frog Jump are. Everything was moving step by step as it should, just like the story of two lovers in the novels. In August, at nighttime, there came a time that these lovers finally got together: I had decided to work as external relations responsible at BrainTrainer among many open calls.
Since then, I've experienced most of the extreme points possible as a team member. It was the first time that I've involved in an international team. It was the first time that I learned soft skills such as how to use Notion with a team, what is Pareto chart and many more. It was the first time I witnessed a canceled event which was devastating. It was the first time I saw 10/10 promoter feedback for our event. And it was the first time I got a lesson on kuduro dance from my Portuguese best friend! It was an unforgettable year in every aspect. Now it's time to move forward and contribute more to the community that reminds me that I truly live this life!  
My passion for continuing in central ESTIEM is at its highest nowadays! I just returned from PDD CoM, where I found the opportunity to examine PDD and my entity in detail. Having met with the future leaders in the Training Next Leaders event, I want to be part of this fantastic team. It's time to put the click I need.
I'm looking forward to implement my learnings from TNL during my mandate next year. After all these experiences, the time has come for these lovers to take a dimension-changer step. Being a proud member of the BrainTrainer team, I'm honored to announce my application for the BrainTrainer leadership and my goals for the upcoming year:
Make BrainTrainer great again

! Solving the issue of the lack of participants during the post-pandemic period, my goal is to attract ESTIEMers' attention, like when BrainTrainer was first established 14 years ago. Be ready for some collaborations with other entities!

Paying attention to online events

: We live in a next-normal age. So, being aware of the excited audience for our entity, I want to organize online events about topics based on especially sought after in business life in the future. Also, some short online sessions full of intense await us.

Squad of the BrainTrainer:

I want to create such a cohesive and involving environment that team members will race for leadership next year. I want them to feel more valuable by delegating more responsibilities that I support all the way. Long live baby blue!

Future of BrainTrainer:

BT deserves a sustainable legacy. I want to edit current BT documents and create BT-specific master sheets and BPDs ready for the future.

New concepts

: Last but not least is to develop our participants physically. As one of the leaders under PDD, I will also make an effort to establish our new concept of physical development activity type under the PDD.
My contact information is here for you! So, please reach out whenever you desire through ata.tosun@estiem.org via WhatsApp or even via Instagram. I would be more than glad to hear your feedback and questions. 
In high ESTIEM,
Erdem Ata Tosun
To the ESTIEM family,
I am Özgür İkidağ from LG Ankara-Bilkent. ESTIEM was first introduced to me as "a cheap way to travel across Europe" in my Local Group. After a few meetings I could understand what ESTIEM was a bit more. Then I started participating in events, I attended sessions about ESTIEM structure, history, and spirit. I realized ESTIEM is much more than just a cheap way to travel across Europe. Then I started learning more about departments and committees in ESTIEM. That was the first time I was introduced to Central ESTIEM. I tried applying for a few positions and got rejected a few times. But I was still hyped and did not give up.  Summer Academy had a special place for me after I was chosen a delegate for Cm Belgrade. I had already met Cansu in Belgrade and I was actually amazed by the leader and the whole idea of SAC. I had spent a year in ESTIEM and I applied for a boardie position in my LG. I can safely say that this was when my real journey began.
I was spending most of my time working on the local level. Then I decided to give Central another chance. And I actually applied for two positions this time, Summer Academy and LGSS. After taking our first chat with Cansu, I knew I wanted to work with her. The minions of the SAC team were going pretty well. I started taking responsibilities as the Event Quality Responsible.
It actually helped me a lot at the local level as well. Seeing how Cansu handles some cases was a great example for me and my boardie work.
We worked together for two summer academy events, Autumn Academy and Winter Academy, and it will be three with Spring Academy Targu Mures upcoming! During this time I sometimes felt away from the team, that is why Cansu would always gather us for random meet-ups even if not for something important. We would watch a movie or play games together. I feel like I learnt so much from her and I wish to have a team like that in the future. 
Meanwhile, we were organizing Medi CM Prep in our Local Group. 
I sometimes struggled to keep up on all the work but this situation helped me improve my time management skills. We faced a couple of crisis situations during this event. Eventually the event was satisfying but we were really tired at the end. A couple of tight situations also happened in the SAC team. We were really struggling to find an academy leader and an LG for Spring Academy. At the time we tried our best at contacting as many people as possible manually but we realized this was not very efficient nor sustainable. 
Recently, we were in Skopje for PDD x EQC CoM. This event was actually great for me because I was working as Event Quality Responsible in Summer Academy and this event was a joint CoM for Event Quality Committee and PDD. Our sessions were really straight to the point and we managed to discuss our problems within SAC and PDD. We came up with ideas to fix our problems about finding LGs and Academic Leaders. We had a joint session with EQC and Andrej helped us a lot about event feedback pages on tableau and new EQ materials that were about to be released. The materials seem super efficient and I am pleased to have this kind of extra information that I will definitely use on my mandate. Afterwards, I joined Training Next Leaders. It was such an amazing event with very nice people! Some of the sessions were very fruitful for me. I improved myself on Knowledge Management, learnt how to use Elium effectively. Decided what kind of a leader I want to be. 
My ESTIEM journey was full of learning new things and applying them. And I would like to keep learning and developing myself. Therefore I am proud to announce my application for Summer Academy Leadership! I want to be the successor of Cansu and become the new Summer Academy Leader for the next mandate 23-24. 
I would be happy to be a bigger part of this community and experience more as a Leader. Passing on what I learnt to my Team Members and motivating a new successor! 
These are my goals to achieve with my team as the new SAC Leader:
Increasing the visibility of Summer Academy,
Summer Academy is sometimes less eye-catching compared to its rivals. Many people still don't know the concept of an academy before applying. By pointing out the differences of SAC from other events, we can interest many people with the amusement of Academy events. Especially in big events like CMs and ReCoMs, the impression of SAC can be done better. To achieve this goal, SAC needs good influencers that will represent it in these big events. Ideally, the "influencers" of SAC would be: the Central team, PDD members and participants. Therefore, this goal is attached to other goals in some ways. 
Organizing four academies,
Summer Academy must have four editions throughout the seasons, I plan on maintaining this idea. Since Summer Academy events have a lot of applications, not everyone gets a chance to have this life-changing experience. Therefore having a seasonal academy means four times more people can seek guidance from Academic Leaders. This is really important because only the participants can tell the story of Summer Academy better than me. If we have more participants this will also increase our recognition in their LGs.
Maintaining the Central Team motivation,
I think this is the most important responsibility because succession of Summer Academy is mostly the result of the team's efforts. Humans can break easily and it is hard to keep their efforts sustainable. By starting with easy tasks and letting them take responsibility, letting them make mistakes and learn from them they will be satisfied with their result. I don't plan on being a tough leader to them, perhaps at first a leader needs to be inspirational to the team members before being friends with them.
I will follow the path of my Leader and try my best to inspire my teammates. 
Ofcourse, the satisfaction part of their work aside, I think a good team needs to have fun. I will do just as my leader did, their motivation really depends on the people they spend time with, team members need to relate to each other to work properly. Therefore I plan on building a team that works hard and plays hard!
Promoting Summer Academy to Local Groups,
Since we had some trouble finding a local group to organize the Spring Academy, I thought of how we can promote SAC to local groups. Since I am a boardie myself,  I brought Spring Academy as a possible event on our table. The main problem I saw was that Academies do not bring much to the Local Group's visibility. Because Summer Academy events are exclusive and closed, it is harder to find sponsors. If the Local Group wants an event to hype their LG Members (make them included with OTs), Summer Academy is a no go. It is understandable that most of the LGs do not want to organize a SAC event. But on the other side, Summer Academy is an event type that its service covers almost everything for the LGs. They only have to worry about accommodation and food. Therefore, putting this cons and pros table into consideration, I plan on following a different strategy to promote Summer Academy to LGs. Making it an easily organisable event in the LG's eyes.
Approaching  Academic Leaders and Promoting SAC to them,
We have covered this topic in various ways and are still on the work but I plan on finding a sustainable solution to this problem since this problem seems to be repeating almost every year. The list of possible-or-past Academic Leaders had almost no success rate this year. Cansu actually thought of a resolution and she will be doing a presentation during the next CM. But the idea of finding ALs mainly depend on other people's recommendations or past knowledge of ALs that were passed to us. I think none of these knowledge materials would work in the long run. By coming up with a team of at least three, we can create a sustainable way of earning new Academic Leaders into Summer Academy. Each team member would be responsible for one channel to contact the leaders. I am still trying to figure out the best way to get over this problem but I plan on combining what we already have with some extra effort to come over this problem.
Please approach me at any time if you have questions or comments, ozgur.ikidag@estiem.org or via WhatsApp (+90 537 204 68 32)
See you somewhere in Europe!
Özgür İkidağ
To aim high together, send your application to board@estiem.org
Applications will be shared once they are sent, stay tuned!
To aim high together, send your application to board@estiem.org
Applications will be shared once they are sent, stay tuned!
Throughout the General Assembly, we use the following tools. All of them will be fully activated only during CM Time!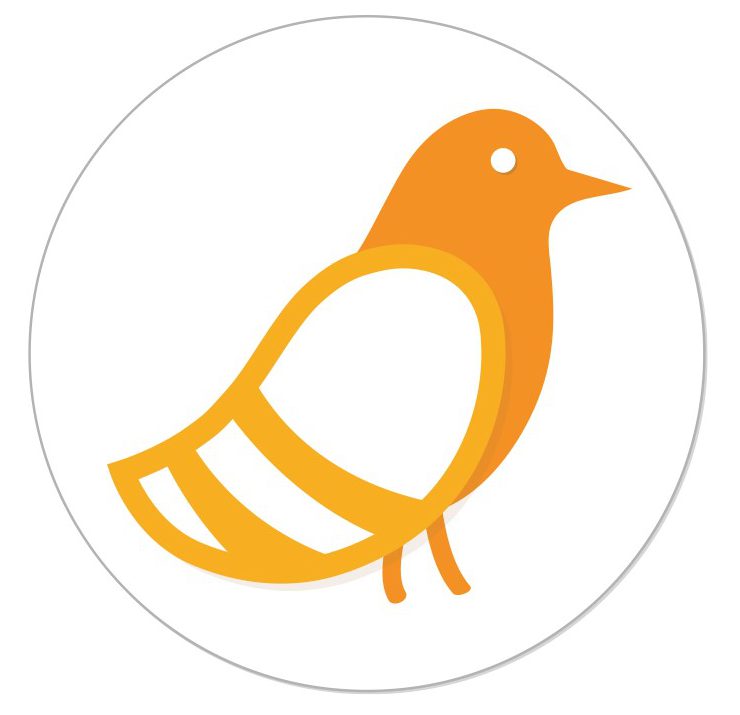 Pigeonhole
If you are watching the Live Streaming and have questions, you will be able to ask them on pigeonhole! It is a platform that will allow us to gather all the questions and answer them after the General Assemblies.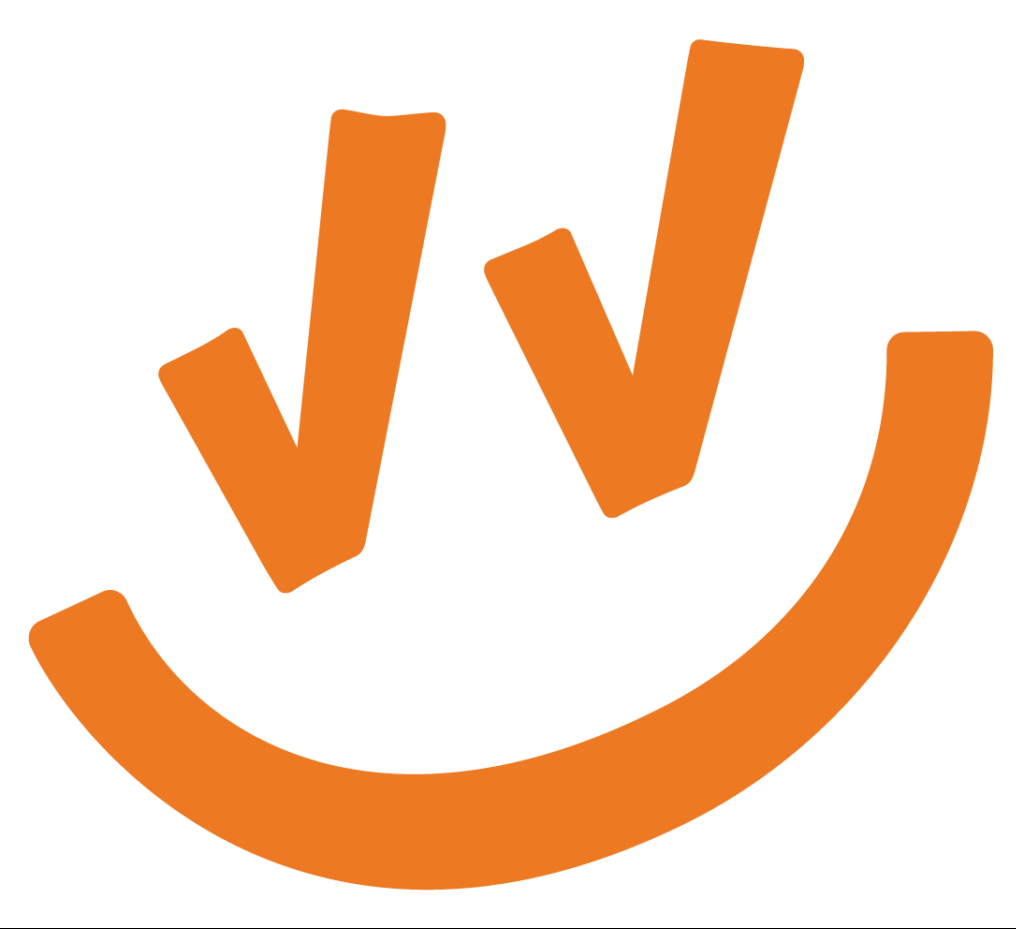 ElectionBuddy
In Council Meetings, Local Groups cast votes upon important matters through their Delegates. For that process we use a digital voting sheet, ElectionBuddy, that gets send to each Delegate through email during the General Assembly.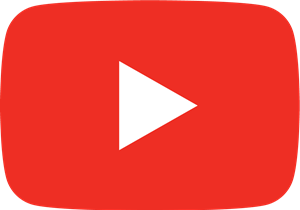 Youtube
For those who will not be able to attend the LXIII Council Meeting but still would like to be aware about ESTIEM's latest updates, the General Assemblies will be livestreamed on YouTube! Click here to visit our Channel.
Frequently Asked Questions (FAQ)
If your questions are not answered after reading the FAQs, click here to reach us or send an email to cmcontact@estiem.org!
How many delegates will each Local Group be represented by?
Every Local Group can be represented by two delegates. The period to register delegates is from the 25th of February until the 10th of March.
What does the participation fee cover?
The Participation Fee for LXVI Council Meeting Porto is 110 euros, it covers food, accommodation, transportation during the event, and activities included in the agenda.
Which extra places can I apply for?
For the open call for extra places, an email was sent to the actives email list. You can join the actives email list by clicking here or by asking your Local Responsible.
Can I apply for a leadership position if I am not attending the Council Meeting?
Yes, you can apply by sending us video recording of your presentation! For more information, send an email to board@estiem.org.